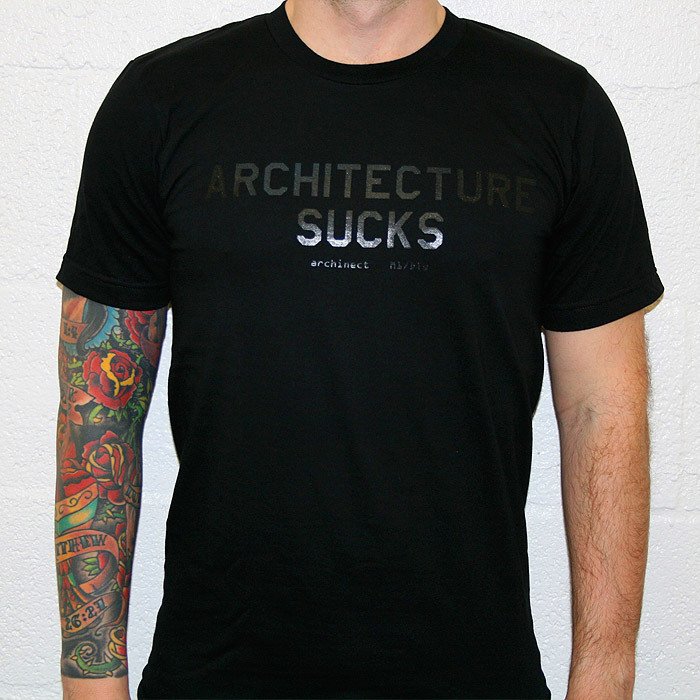 Books, Brutal Coffee, Monographs, Periodicals and More
Architecture Sucks - Black on Black
Yeah, we all obviously love architecture... but we also know that it can SUCK at times, and for those times we offer you this t-shirt.
Designer: Christian Unverzagt of M1/DTW.
Shirts: High quality unisex Cotton heritage 1040. "ARCHITECTURE SUCKS" text and small text below "archinect M1/DTW" is in black ink on black cotton.
Only 2 available
Only 10 available